Custom Lowrider Hydraulics, Air Ride Suspension, and Paint / Body Specialists
We offer full custom air suspension design and installation services for cars, trucks, minitrucks, hot-rods and classics. Our work speaks for itself, so check out some of the rides we have built and proudly call Empire Creations.
Our Services Include
Hydraulic Design

Installation

Customization

Servicing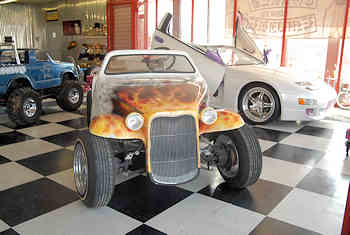 At Torres Empire, we can design, supply and install an custom suspension system to match any vehicle or truck on the highway. Installs can vary from mild to wild, old-fashioned to new school, large or small, the choices are endless.
All of our installs are completed to a high standard that meets local and state regulations. Our installs are subjected to a complete certification inspection having a guaranteed pass. We pride ourselves on building not just ballin rides but safe rides.
Installation prices can differ based on vehicle brand name and level of air system needed.
We also offer full air suspension servicing and maintenance. We recommend twice yearly servicing regardless of how many miles are on the vehicle.
Our servicing system includes the following:
Full bolt and fitting check

System check

Tank, line and bag/cylinder flush and clean

Valve cleaning

New compressor filters

New water trap filters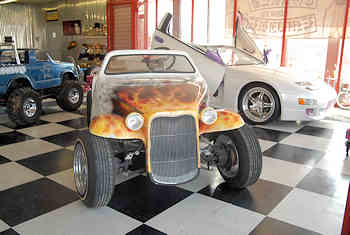 Lowrider Body Drops
Ready to take your ride to the next level?
A body drop lowers your body over your chassis and allows the body to sit at ground level when the vehicle is deflated. The main objective of a body drop is to have the body of your truck lay flat on the ground when your ride is layed out. Otherwise, if you bag a ride without a body drop, the lowest part of the body is often still several inches from the ground due to its mounting position on the chassis.
And for most, this just isn't low enough. Body drops can vary in size from a mild 2″ drop through to laying doors, which can be 5″ or more. If you want to take your truck to the lowest level possible then a body drop is a must…
Custom Paint and Body
Whether you're planning a new project Show Car, Race Car, or Street Car one of the best investments you can make is to select Torres Empire for your painting requirements. There are many options on the market, but only one that delivers the dependable skill and quality of a show-grade paint job.
Custom Automotive Paint and Body work
Classic Car Restorations
Body Kit Installations and Modifications
Custom Sheet Metal, Fiberglass, Carbon Fiber Fabrication
Custom Vinyl Graphic Designs and Installations
Spray On Bedliners
Collision Repairs
Suicide Doors
Vertical Door Kits
Murals
Air Brushing & Pinstriping
Torres Empire Custom Paint and Body provides excellence in restoration, installation, and fabrication for a wide range of applications. Although our core business is custom automotive paint and body work we also accommodate the same level expert craftsmanship for several types of vehicles, surfaces, and products.
We also offer: Sheetmetal Parts and Customization, Light Conversions, Suicide Door Conversions and MORE!!
Full Service Workshop
Our workshop is set up as a dedicated minitruck and full size truck fabrication shop. We are equipped with the latest in mig, tig and arc welding equipment.
We are also fully equipped with plasma cutters, mag drills, benders, rollers and folders. and a full machine shop equipped with lathes, mills, and drills.
If You Can Dream It, We Can Build It
Torres Empire can create any vehicle you can think of, the possibilities are endless, your only limit is your imagination. Big wheels, big body drops, huge wheel tuck, call us today and let us turn your idea into a reality!
Our Expert Advice Is FREE
Due to the huge variety of different set-ups and lay-outs we ask all our customers to come in and discuss what they want from their ride. This will enable us to put together an air management system, install program and price to suit your individual requirements.
Our Servicing Guarantee
Our installs all include certs and full back up service including a 500 mile and 5000 mile maintenance check. All work performed is guaranteed to certifiable standard; use our certifier or your own.